From a single electric utility in Nova Scotia, Emera has grown into an energy leader, serving more than 2.5 million customers in Canada, the US, and the Caribbean. Emera is proud to operate throughout Atlantic Canada, including Nova Scotia Power, Emera Newfoundland & Labrador, Emera Energy and Emera New Brunswick. For nearly 15 years, Emera's strategic focus has been to safely deliver clean, affordable, reliable energy to customers.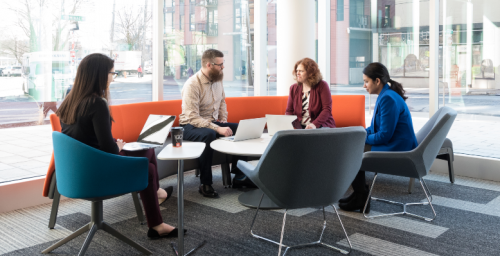 As part of Emera's commitment to helping build stronger, safer, and more innovative communities, Emera and its operating companies established the Diversity, Equity & Inclusion Fund to collectively invest a minimum of $5 million over 5 years to support organizations and initiatives advancing inclusion and diversity in our communities.
Emera Inc. and Shelter Movers Nova Scotia Partnership​
Every day, thousands of women and children experience abuse at the hands of their relatives or partners across Canada, and Nova Scotia is no exception. Abuse occurs in every community and socioeconomic group, yet it remains one of the least reported crimes.

Shelter Movers Nova Scotia provides survivor-centered moving and storage services at no cost to people fleeing abuse in the Halifax Regional Municipality, the South Shore and the Annapolis Valley.

Recognizing that the COVID-19 crisis has presented extraordinary challenges for our communities – especially those most vulnerable – Shelter Movers Nova Scotia has partnered with Emera to ensure that the immediate requests for our services are met.
By Providing Funding Through Their Diversity, Equity and Inclusion Fund, Emera's Support Means That We Can:
The Immediate Need for Storage
Oftentimes, survivors of abuse are forced to flee quickly, packing only what they can carry and leaving many possessions behind. Shelter Movers Nova Scotia aims to reduce the logistical, financial and safety barriers they face by providing no cost moving and storage services. 
The COVID-19 pandemic has been a catalyst for gender-based violence and has led to drastic intensification of domestic violence, becoming widely known as the "shadow pandemic".  This, coupled with the affordable housing crisis in Nova Scotia has posed additional challenges. 
There are not enough affordable housing options for survivors fleeing abuse, especially for those in rural communities, which means that survivors are forced to stay in shelter or temporary housing longer. We understand that this is a challenge that many survivors in our province are faced with, which is why there is no limit on the time they are able to store their belongings in our units. While the time frame averages between 6 to 12 months, some have left their belongings in our care for up to 24 months, while searching for a forever home. 
These longer wait times have meant that there is less available space for new clients, when they come looking for our services. 
Through their financial support, Emera will help to ensure that Shelter Movers Nova Scotia shortens its storage waitlist so that all referrals can be acted on in a timely manner, and survivors are not forced to leave their and their children's possessions behind when fleeing their abusers.
Volunteering in Nova Scotia
Shelter Movers Nova Scotia is a volunteer-powered organization that has completed over 400 moves since its inception in 2019. Volunteers make up our team of movers and drivers, as well as administrative teams in the areas of Operations, Volunteer Services, Marketing, and Fund Development. 
Emera and Shelter Movers believe in the power of volunteerism. 
With a very active employee base who love to be involved with their local community, Emera is always exploring new opportunities for their employees to give back to the community . As we continue our partnership, Shelter Movers Nova Scotia looks forward to connecting with employees from Emera and Nova Scotia Power to share how they too can make a difference in the lives of survivors.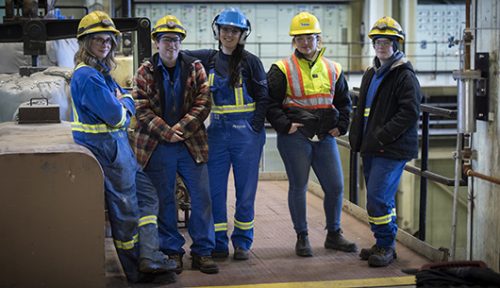 Thank you to Emera for building this partnership, allowing us to better serve survivors of gender-based violence in Nova Scotia.
If other businesses are interested in making an immediate and positive impact on survivors of gender-based violence in Nova Scotia, consider partnering with Shelter Movers. To start the conversation, email our Chapter Director.