As the only service of our kind in Canada, Shelter Movers helps survivors of gender-based violence transition to a better, safer life.
Shelter Movers collaborates with local businesses and community services (e.g. shelters, police, schools, services) who refer clients that have decided to leave an abuser, and have a safer place to go. Shelter Movers makes all the arrangements to move and store survivors' belongings securely, on the clients' terms. We empower survivors as they transition to a life free of violence.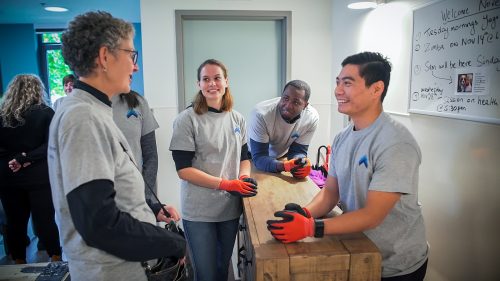 Everyone has a role to play in ending gender-based violence. Our partnerships with local law enforcement and private security firms allow us to maintain a safe environment for our clients and volunteers. Large corporate partners and small businesses show they care for their community by providing financial and in-kind resources needed to help survivors through Shelter Movers.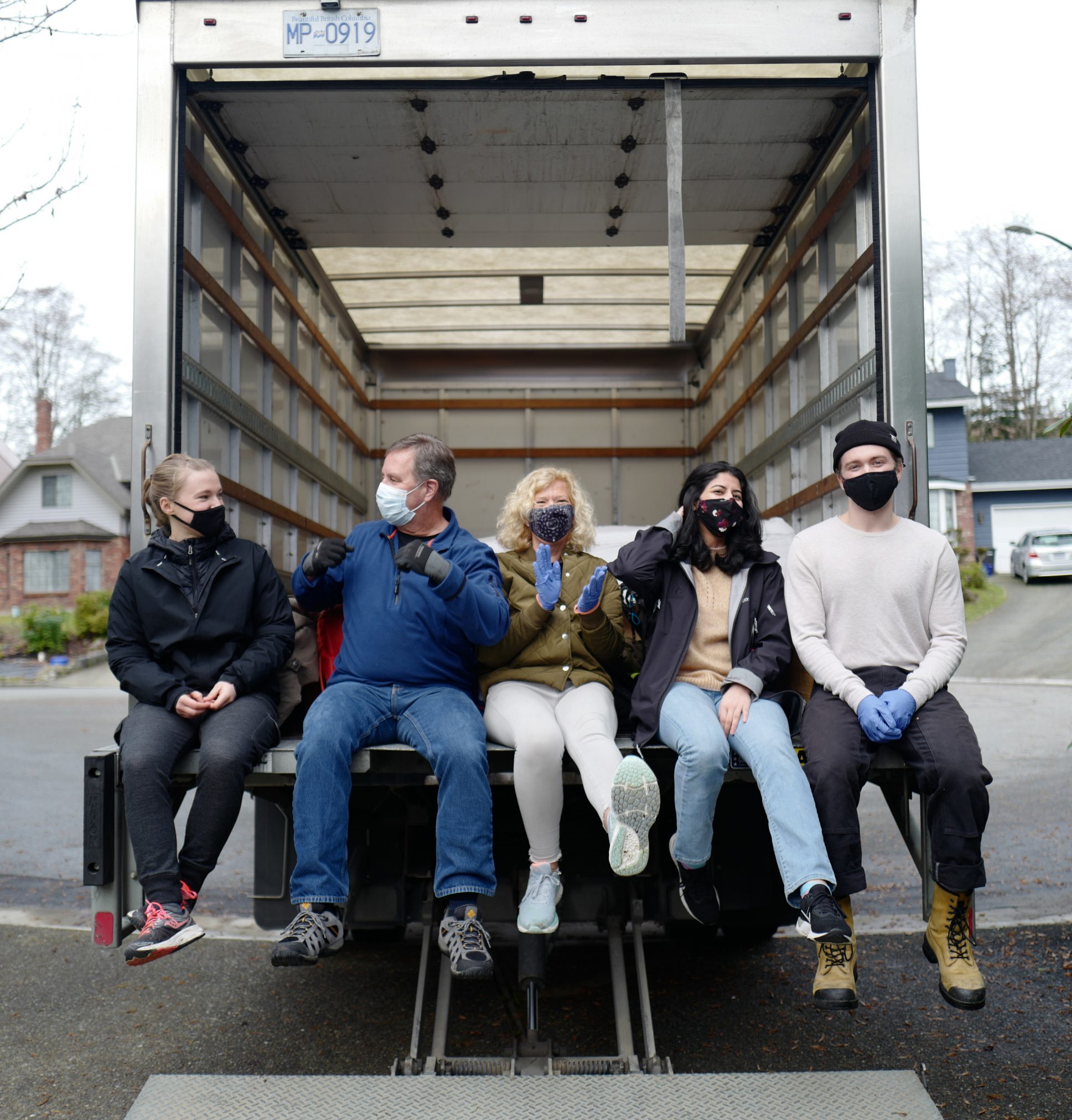 Shelter Movers brings together a community of volunteers dedicated to ending gender-based violence. Volunteers benefit from trauma-informed training, meeting like-minded people and making a difference in their own communities. As allies in the movement men, in particular, have an opportunity to be part of a community that serves women fleeing violence on their own terms.
Shelter Movers serves anyone who is moving due to abuse or violence. We operate by referral. Clients may be referred by any person of authority (social worker, doctor, police, crisis counselor, teacher, etc.) or public agency (shelter, hospital, school, workplace, place of worship, sexual assault centre, etc.). When it is safe, reach us on our website form, by email or by phone (1-855-203-6252), any time. To qualify for this free service, clients must confirm they have / are experiencing abuse. 
A member of our Intake Team will follow-up with the referral agency to review the information provided. The Intake Coordinator may ask questions about safety and logistics pertaining to the move. Next, a Move Coordinator will get in touch with the client to confirm all of the information. When the move plan is finalized, a team is formed and a detailed itinerary is created.
On the day of the move, a Lead Mover serves as the survivors' main point of contact. Other people (volunteer movers, security / police, language interpreters, pet fostering agencies, etc.) may also be present for the move to ensure the process is as safe and efficient as possible. Our team operates according to our clients' needs and priorities. Together we help survivors leave abuse and retain  their belongings with dignity.
Urgent Exit
Moving a client and her belongings from an abusive household to a shelter or other safe space.
Escorted Move
Escorting a client back to their former home with security accompaniment to retrieve their belongings.
Resettlement
Transporting a client, her children, pets and belongings from shelter to her new home.
When you have experienced life at the hands of an abuser, you know the decision to leave can be met with uncertainty, fear, and shame.
But one thing is certain: when you have found the courage to leave, we'll find the hands to help.