As of December 2020, Shelter Movers will begin serving survivors in Waterloo Region! In partnership with local community organizations and business partners, free moving and storage will be available to those in need.
There is a high need in the community, as Kitchener, Waterloo and Cambridge are the least safe communities for women among urban areas in Canada, according to a new report
from the Canadian Centre for Policy Alternatives. The study ranked 26 metro areas across Canada and noted, when it came to personal security, the three cities in Waterloo Region were the worst.
"The rates of sexual assault and intimate partner violence reported to the police in Kitchener-Waterloo-Cambridge (KWC) were among the highest among large cities while the rate of criminal harassment targeting women was the highest," said the
report
, released in March 2019. "Overall, KWC placed 26th — or last — as a safe place for women to live in Canada."
Shelter Movers aims to make the community a safer place to live by supporting women and children transitioning away from a home characterized by violence.
To request a move, please visit: Request A Move
For information on how to donate, please visit: Donations
To volunteer, please
visit here
for our current volunteer opportunities.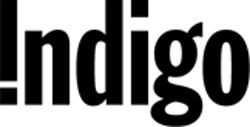 We are excited to launch a new fundraiser with 
Indigo
, just in time for the holiday season! 
Whenever an item is bought through
this link
, we will receive a percentage of the profits, including up to 15% for e-gift cards — a great idea for a gift that can be given while socially distancing!
All of the proceeds will go toward establishing our chapter and supporting survivors in the community transition to a life free from abuse.
2020 was a year of milestones for Shelter Movers Waterloo Region (SMWR), including the launch of our services at the end of the year. Although the pandemic has presented unique challenges in starting a chapter, it is also a time where the need for Shelter Movers' service is greater than ever. The United Nations has
Read More »
After months of hard work and preparation, Shelter Movers Waterloo Region (SMWR) is ready to launch and start serving clients in the Waterloo Region! Our chapter coordinates with partner agencies in order to provide moving and storage services to women and children fleeing abuse at no cost. As Waterloo is one of the most multi-cultural
Read More »
As with any new chapter, acquiring the necessary capital to launch takes time and effort. COVID-19 presented new challenges, but also new opportunities for Shelter Movers Waterloo Region. With heavy quarantine restrictions in place, it's been pretty difficult and often unsafe for many of us to travel. This is how the idea of holding an
Read More »