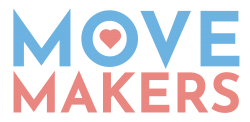 Shelter Movers Waterloo Region is dedicated to helping families transition to a life free from violence.
With your continued support, we are able to provide moving services, store clients' cherished belongings, and empower survivors of abuse.
As a monthly donor, you are making moves to end gender-based violence and make our community a safer place to live.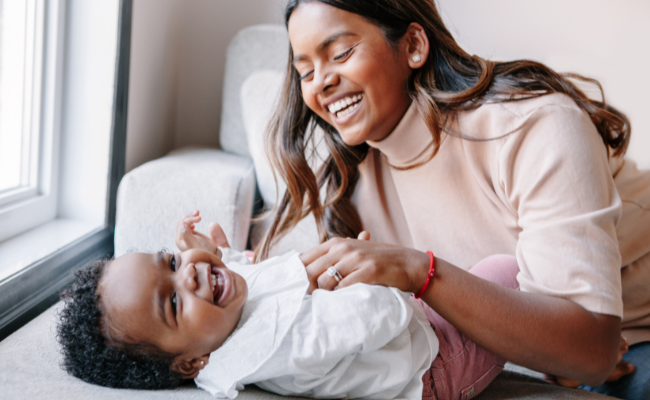 Established in December 2020,
Shelter Movers Waterloo Region provides 
free moving and storage to those in need, i
n partnership with local community organizations and business partners. 
There is a high need in the community, as Kitchener, Waterloo and Cambridge are the least safe communities for women among urban areas in Canada, according to a new report
from the Canadian Centre for Policy Alternatives. The study ranked 26 metro areas across Canada and noted, when it came to personal security, the three cities in Waterloo Region were the worst.
"The rates of sexual assault and intimate partner violence reported to the police in Kitchener-Waterloo-Cambridge (KWC) were among the highest among large cities while the rate of criminal harassment targeting women was the highest," said the
report
, released in March 2019. "Overall, KWC placed 26th — or last — as a safe place for women to live in Canada."
Shelter Movers aims to make the community a safer place to live by supporting women and children transitioning away from a home characterized by violence. 
To request a move, please visit: Request A Move
For information on how to donate, please visit: Donations
To volunteer, please visit here for our current volunteer opportunities.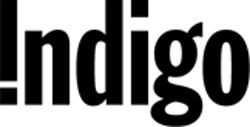 Support us through gifting! Whenever an item is bought through
Indigo
, we will receive a percentage of the profits, including up to 15% for e-gift cards — a great idea for a gift that can be given while socially distancing!
All of the proceeds will go toward establishing our chapter and supporting survivors in the community transition to a life free from abuse.
June marks Pride Month in Canada, an opportunity to bring awareness to issues faced by 2SLGBTQI+ communities. At Shelter Movers, we support and respect all survivors regardless of gender, sexual orientation, sexual identity, age, race, ethnicity, race, disability, education, or any other distinguishing character or trait.  The effect of intimate partner violence on 2SLGBTQI+ communities
Read More »
Moving can be incredibly stressful. Having to pack up your life into boxes and start somewhere new usually takes a lot of time and planning. However, survivors fleeing abusive situations often need to leave in a hurry. In many cases, this means packing only what they can carry. Sometimes, they don't have a new home
Read More »
Gender-based violence (GBV) and intimate partner violence (IPV) are characterized by stalking, sexual and physical violence and psychological aggression by a current or former partner. These types of abuse don't discriminate. In fact, these types of abuse can affect anyone regardless of age, race, culture, gender, sex, education or socioeconomic status. The statistics for GBV
Read More »
Victim support group sets up chapter in region
The Observer
The group has been operating in the region since December, with an event marking the first move held January 21. "The goal of the launch event really is to introduce ourselves to the community. We look to work very closely with social service agencies in the unique communities that we were in. Therefore, we want to make sure that we have a presence there and that they're aware of that we're in the area so that we can communicate, and work together to really fill any gaps that might be existing in services already," said Levine.
Volunteer moving agency helps women escaping domestic violence
Waterloo Region Record
Women's Crisis Services chief executive officer Jennifer Hutton said Shelter Movers complements the work done at the agency to empower women and children to move beyond violence by providing emergency shelter and support services. "By working with Shelter Movers, along with other partners in our region, we can provide additional support to women and children moving beyond violence in Waterloo Region," Hutton said in an email.
Shelter Movers opens new chapter in Waterloo Region
KitchenerToday
An initiative aimed at helping victims of domestic violence has opened a new location in Waterloo Region. Chapter Director of Shelter Movers Waterloo Region, Amanda Levine said they have closely aligned with partners in the area. "So that would include Women's Crisis Service or any of the other shelters or any other social service agencies in the area. We are also in talks with the local police because during some of our high-risk moves, there's a chance that the abuser may be present so we do need police presence or private security."
Waterloo Region Business Partners