Established in December 2020,
Shelter Movers Waterloo Region provides 
free moving and storage to those in need, i
n partnership with local community organizations and business partners. 
There is a high need in the community, as Kitchener, Waterloo and Cambridge are the least safe communities for women among urban areas in Canada, according to a new report
from the Canadian Centre for Policy Alternatives. The study ranked 26 metro areas across Canada and noted, when it came to personal security, the three cities in Waterloo Region were the worst.
"The rates of sexual assault and intimate partner violence reported to the police in Kitchener-Waterloo-Cambridge (KWC) were among the highest among large cities while the rate of criminal harassment targeting women was the highest," said the
report
, released in March 2019. "Overall, KWC placed 26th — or last — as a safe place for women to live in Canada."
Shelter Movers aims to make the community a safer place to live by supporting women and children transitioning away from a home characterized by violence. 
To request a move, please visit: Request A Move
For information on how to donate, please visit: Donations
To volunteer, please visit here for our current volunteer opportunities.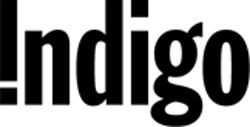 Support us through gifting! Whenever an item is bought through
Indigo
, we will receive a percentage of the profits, including up to 15% for e-gift cards — a great idea for a gift that can be given while socially distancing!
All of the proceeds will go toward establishing our chapter and supporting survivors in the community transition to a life free from abuse.
We know that every 2 days a woman or girl is killed in Canada, but gender-based violence (GBV) also takes less obvious forms including sexual, emotional and financial abuse. GBV reverberates outwards, affecting many others in a wide web of trauma. Many children who witness violence within their families experience pain and suffering that they
Read More »
A recent report co-authored by YW Kitchener-Waterloo (YWKW), the longest-serving and largest social services organization for women and youth in the region, Coalition of Muslim Women, and Community Justice Initiatives, is part of Project Willow, a study depicting violence against women in the Waterloo Region. The study highlights the fact that 92 per cent of
Read More »
Get to know our regional partner, Sexual Assault Support Centre (SASC) At Shelter Movers Waterloo Region, we work with a number of partner organizations to support families experiencing abuse throughout the region. One such partner organization is the Sexual Assault Support Centre (SASC), whose mission is based on using an intersectional feminist approach to transform
Read More »
Victim support group sets up chapter in region
The Observer
The group has been operating in the region since December, with an event marking the first move held January 21. "The goal of the launch event really is to introduce ourselves to the community. We look to work very closely with social service agencies in the unique communities that we were in. Therefore, we want to make sure that we have a presence there and that they're aware of that we're in the area so that we can communicate, and work together to really fill any gaps that might be existing in services already," said Levine.
Volunteer moving agency helps women escaping domestic violence
Waterloo Region Record
Women's Crisis Services chief executive officer Jennifer Hutton said Shelter Movers complements the work done at the agency to empower women and children to move beyond violence by providing emergency shelter and support services. "By working with Shelter Movers, along with other partners in our region, we can provide additional support to women and children moving beyond violence in Waterloo Region," Hutton said in an email.
Shelter Movers opens new chapter in Waterloo Region
KitchenerToday
An initiative aimed at helping victims of domestic violence has opened a new location in Waterloo Region. Chapter Director of Shelter Movers Waterloo Region, Amanda Levine said they have closely aligned with partners in the area. "So that would include Women's Crisis Service or any of the other shelters or any other social service agencies in the area. We are also in talks with the local police because during some of our high-risk moves, there's a chance that the abuser may be present so we do need police presence or private security."
Waterloo Region Business Partners