You found the courage to leave, we'll find the hands to help.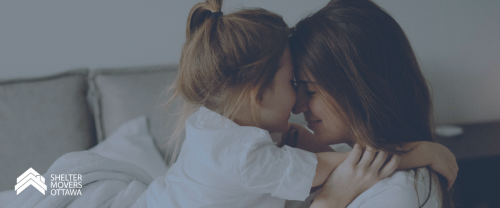 Blog
Lessons learned from a municipal human rights initiative in the EU remind us that we are each responsible for combating
Read More »
"Gender-based violence is a pervasive social problem affecting every socio-economic group across Canada. Silence on the issue helps abuse persist. Fortunately, community organizations like Shelter Movers are having a positive impact on communities every day."
"With an energetic kid, strained financially and scared, [Shelter Movers] removed so much worry and allowed me to start my life with my child sooner than I expected."
"For your amazing kindness, good cheer, and efficiency, I'm filled with gratitude. You helped significantly to reduce worry for my daughter during an extremely stressful time -- I feel like my own sense of community, and hers, have been strengthened immeasurably."
"Gender-based violence is so common, this is work that needs to be done. As a volunteer, you know that when you're driving off in that empty cargo van, our clients get to start a new chapter in their lives."
"Domestic abuse is a reality in Canada for too many women and their children. [...] I was so deeply touched to meet the team at Shelter Movers, which helps women transition to shelters - but also into new homes, new lives and newly found freedom. [...]"