Shelter Movers is a national, volunteer-powered charitable organization providing moving and storage services at no cost to individuals and families fleeing abuse. We collaborate with local businesses and community agencies to support people, primarily women and children, as they transition to a life free of violence.
Our story is a story of hope. Like many Canadians, our founder and Executive Director, Marc Hull-Jacquin wanted to positively impact his community. While on paternity leave in 2016, Marc started examining gender-based violence in Canada and soon realized how difficult and dangerous it can be for people experiencing abuse to leave their abuser.
Determined to make a difference, he began developing a concept for a free moving service. With guidance from local shelters and community agencies, Marc and a small team of volunteers developed a survivor-centred, free moving and storage service to fill a critical gap for people leaving abuse.
Shelter Movers is the only service of its kind in Canada. Today, we are powered by over 2,000 volunteers across Canada and operate in Greater Toronto, Ottawa, Montreal, Nova Scotia, Vancouver and Waterloo. Since 2016, we have completed over 5,000 moves, transitioning women and their children to lives free of abuse.
In 2021, Shelter Movers was the first Canadian organization recognized by the French Red Cross and the Spanish Red Cross' RED Social Innovation – a designation that is granted to organizations that meet distinct criteria related to social impact, innovation, accessibility, and viability.
For his work with Shelter Movers, Marc Hull-Jacquin was presented with the Meritorious Service Medal in 2022. This medal recognizes remarkable contributions made by individuals to Canadian society, such as advocacy initiatives and humanitarian efforts.
We are grateful to all of the hard working volunteers, partners, donors, and staff who have helped make Shelter Movers what it is today.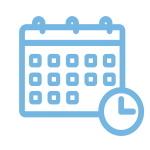 One woman or girl is killed every 2.5 days, most often by an intimate partner.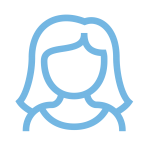 1 in 5 women experience a form of abuse in their spousal relationship.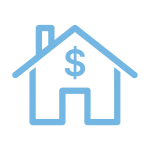 The annual societal cost of violence against women in Canada is $7.2 billion.
In Canada and around the world, the most dangerous place for women and children is in their own home. Abuse and violence depend on isolation and control. Abusers are more likely to escalate control (up to and including femicide) when a survivor (1) announces their intention to leave or (2) when the abuser learns she is pregnant. 
Survivors face the prospect of losing everything they own when they decide to leave. Moving and storing one's belongings is expensive, logistically complicated and often dangerous.
Gender-Based Violence in Canada