March marks International Women's History Month, a month dedicated to celebrating women's past and present accomplishments, and shining light on the challenges and obstacles women continue to face today.
As a volunteer-based organization that provides moving and storage services at no cost to women and children experiencing abuse, we are dedicated to providing an environment free from stereotypes, discrimination, racism and hate – a place where diversity and equal opportunity thrive.
We are incredibly grateful for our team of volunteers and community partners who uphold these values, and for the many women that have paved the way to raise awareness for gender-based violence and violence against women across the nation.
Read on to learn about some of the Canadian changemakers and trailblazers that inspire the important work we do every day.
BIPOC Women's Health Network
BIPOC Women's Health Network is led by a group of medical students who aim to provide healthcare resources and improve health experiences for racialized women in local Canadian communities.
Intimate partner violence is the most common cause of non-fatal injury to women across the world,  and since COVID-19, we've continued to see a large increase in gender-based violence and violence against women.
Learn more about BIPOC Women's Health Network's important work.
Myrna Dawson is a professor and Canada research chair in Public Policy in Criminal Justice and Director of the Centre for the Study of Social and Legal Responses to Violence (www.violenceresearch.ca), University of Guelph. Dawson also serves as member of Canada's first Domestic Violence Death Review Committee implemented in Ontario and is Co-Director of the Canadian Domestic Homicide Prevention Initiative.
For close to 30 years, she has been documenting femicide in Ontario as a necessary tribute to lives lost, and to raise awareness around the epidemic of violence against women and the many societal structures in place that perpetuate it.
Source: Canadian Femicide Observatory for Justice and Accountability

Charlene Senn is a professor and Canada Research Chair in Sexual Violence, University of Windsor. For more than 10 years, she developed a sexual assault resistance education program for women at the University of Windsor. The efficacy of the intervention training was demonstrated to have reduced sexual assault by over 50 per cent of the women who took the intervention training compared to those in the control group.
Today, universities across Canada can benefit from the training program through SARECentre.org. With funding, Senn continues to study the effectiveness of the program as it is implemented at Canadian campuses.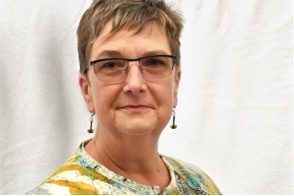 These are just some of women across Canada who are raising awareness about gender-based violence and domestic violence, including our team of volunteers, who work to support those experiencing abuse across the Waterloo Region.
There are so many rewarding ways that volunteers work to support members of our community. See our volunteer postings to learn more about volunteer opportunities with Shelter Movers.