The housing crisis created many unfortunate consequences in Nova Scotia: people have been priced out of their apartments, their communities and even their province. 
Shelter Movers Nova Scotia and our shelter community partners witnessed another consequence – women and families fleeing abuse are forced to stay in shelters much longer than before because they can't find affordable and stable housing.
The longest time a client needed to store their belongings in our storage units is 32 months – much more than the average storage time of 6 months.
"It's very disheartening that once survivors have made the challenging decision to flee abuse, they are faced with the obstacle of finding available and affordable housing," says Erica More, Chapter Director of  Shelter Movers Nova Scotia. "Our role in the housing crisis is to support survivors throughout their entire journey to find housing that's suitable for them and their children. Due to the lack of available housing, specifically affordable housing, we are storing our clients' belongings for significantly longer than before."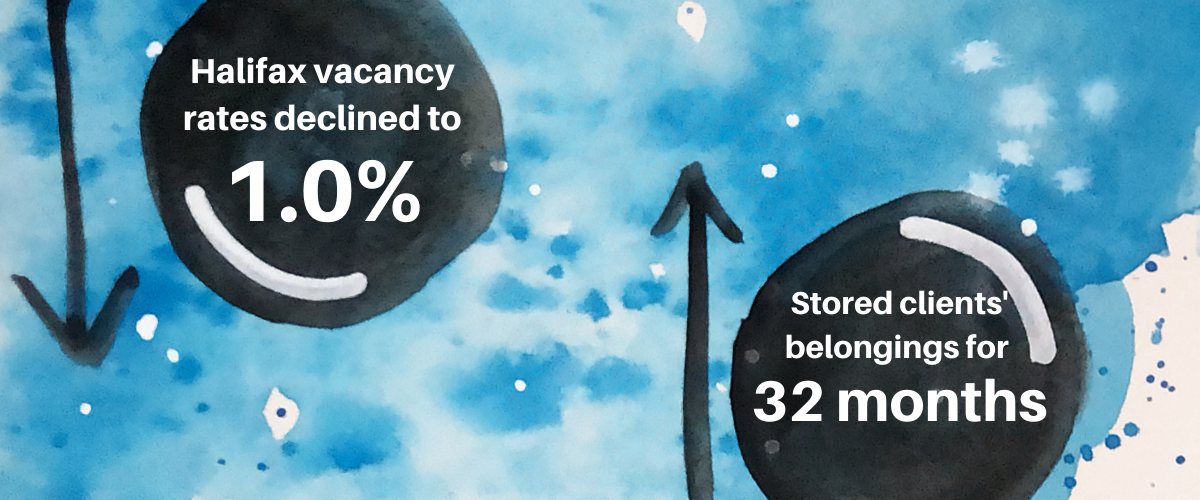 The housing crisis has profoundly impacted shelters across our province. Heather Byrne, the Executive Director of Alice House, says the housing crisis is on top of mind for them and other shelters. Clients of the shelter aren't able to find housing when they are ready to leave, which in turn means other families cannot move in and access their services.
Byrne says normally clients stay in their housing for anywhere between three months to two years. "Most recently, a single mother with four children secured housing after a stay of three years. It took a significant amount of effort on her part and our Alice House staff."
The single mother submitted 20 applications before finding housing, she had to adjust her budget, and Alice House has arranged for her to continue accessing their food security program until she is able to find additional support.
For women trying to flee from abuse, the lack of affordable housing and shelter space is a huge barrier. "Safe, affordable housing is critical to escaping intimate partner violence and a lack of housing availability is one of the biggest reasons women stay in abusive homes," Byrne says.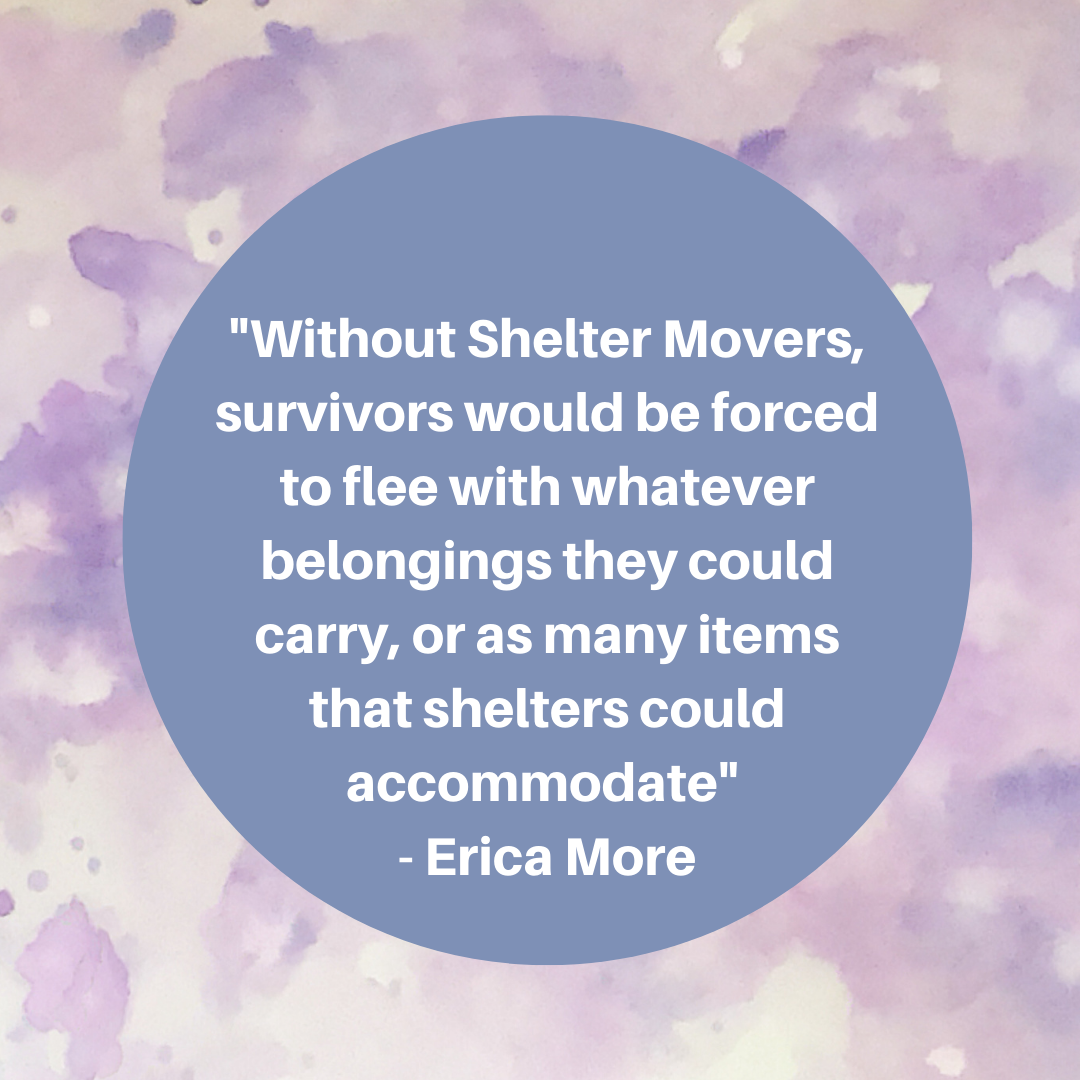 Erica More says the support from storage partners is vital when helping clients stay in shelters as long as needed. "Many of the units we offer to clients are donated to us free of charge, however, with the increasing demand of storage space due to the housing crisis, Shelter Movers has started to rent additional space which increases our operating costs. "Without Shelter Movers, survivors would be forced to flee with whatever belongings they could carry, or as many items that shelters could accommodate."
Shelter Movers is a national, volunteer-powered charitable organization providing moving and storage services at no cost to people who are fleeing from abuse. We serve clients who have either found a space in a shelter and are ready to leave an abusive situation or who are already living in a shelter or safe place. If you would like to speak to a counselor to learn more about the different types of abuse and the resources available to you, contact the Transition House Association of Nova Scotia: 1-855-225-0220. If you feel you are in immediate danger, dial 911 or your local police service now. 
To learn, more read our post: Domestic Violence and the Housing Crisis