As a non-profit organization, Shelter Movers Waterloo Region relies on the support of local partners and sponsors to help us serve survivors of abuse in our community. Launching the chapter during the COVID-19 pandemic presented a unique challenge, and we were incredibly lucky to receive a $10,000 donation from Economical Insurance in those early days. Their support was instrumental in helping us establish our chapter and move survivors during the first few months after we launched.
Economical Insurance is a Canadian-owned and operated company with over 1 million customers. Founded in 1871, this year marks 150 years of Economical offering automobile, property, liability, agriculture, and surety insurance to customers across Canada. Economical has a long history of giving back locally and remains committed to helping organizations that are aligned with its three community giving pillars — Safety & Security, Health & Wellness, Youth & Education.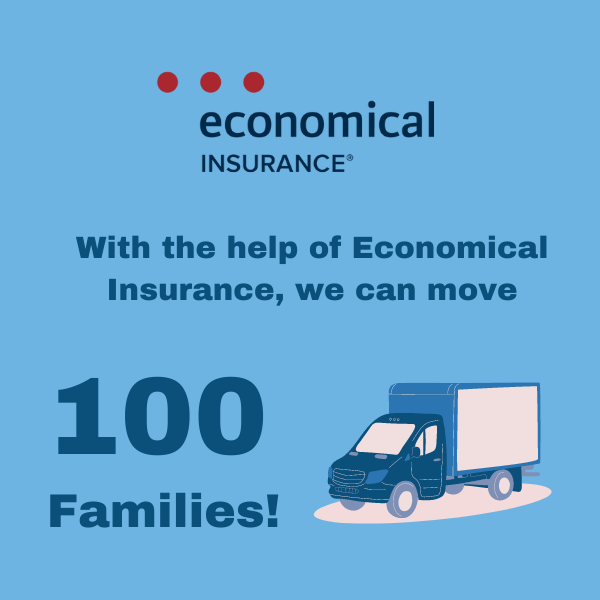 Following our launch, Economical noticed the impact our service had on the region, and continued to support our chapter. In total, their contributions to SMWR will help us move 100 families fleeing abuse in Waterloo Region!
We are incredibly grateful to Economical Insurance for choosing to support Shelter Movers Waterloo Region, and for being champions of ending gender-based violence in our community.