On May 10th, 2023, the Shelter Movers Greater Toronto (SMGT) team and community came together for one of Shelter Movers' most ambitious fundraisers to date: A Moving Affair • Building Together, presented by Weston Wood Solutions. Thanks to the generosity of our supporters, we greatly exceeded our fundraising goal, raising over $386,000!
As part of this moving conversation, the gala featured award-winning journalist, former CBC radio host and abuse survivor, Anna Maria Tremonti as the keynote speaker who spoke candidly about her experience of intimate partner violence.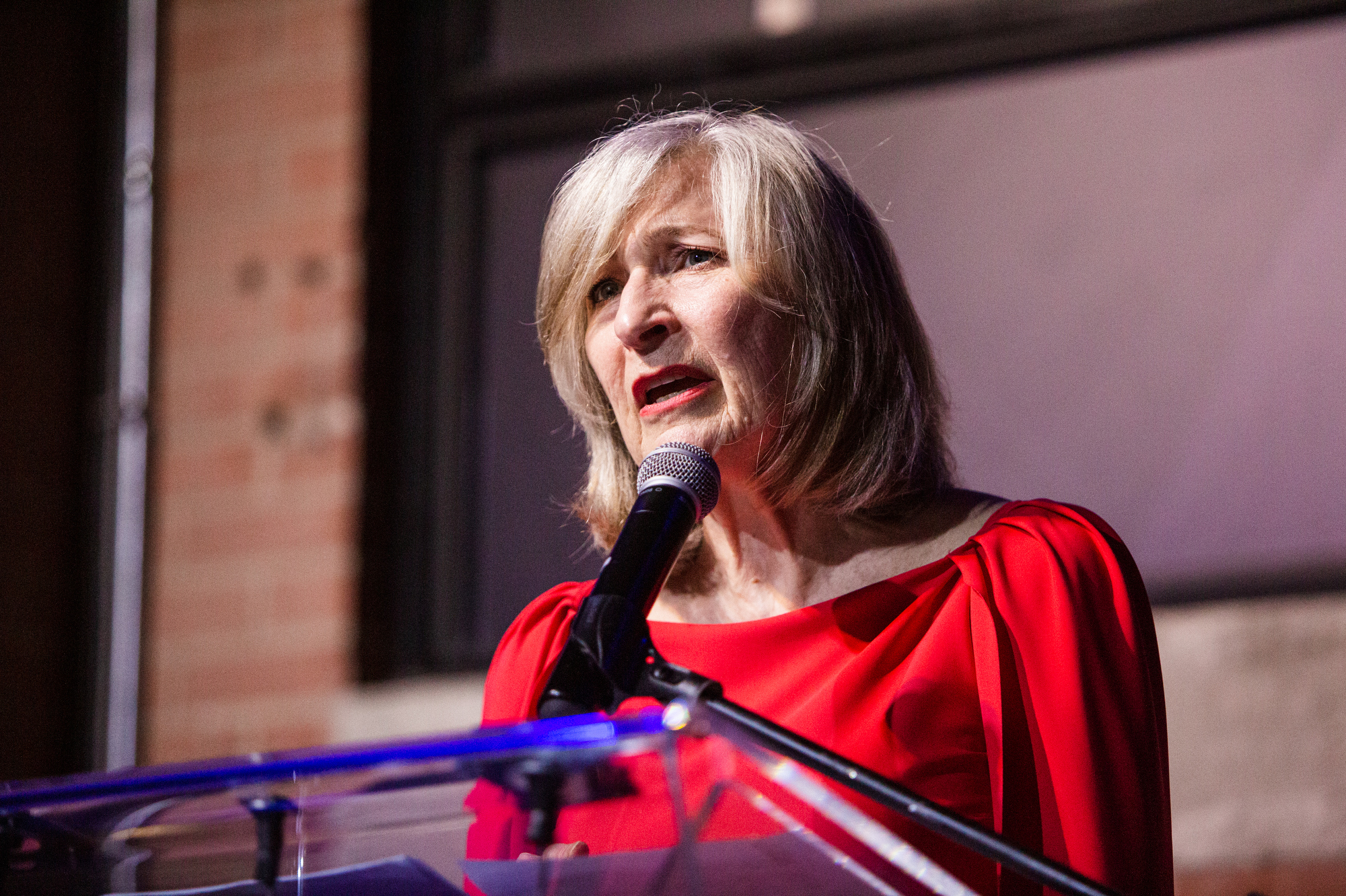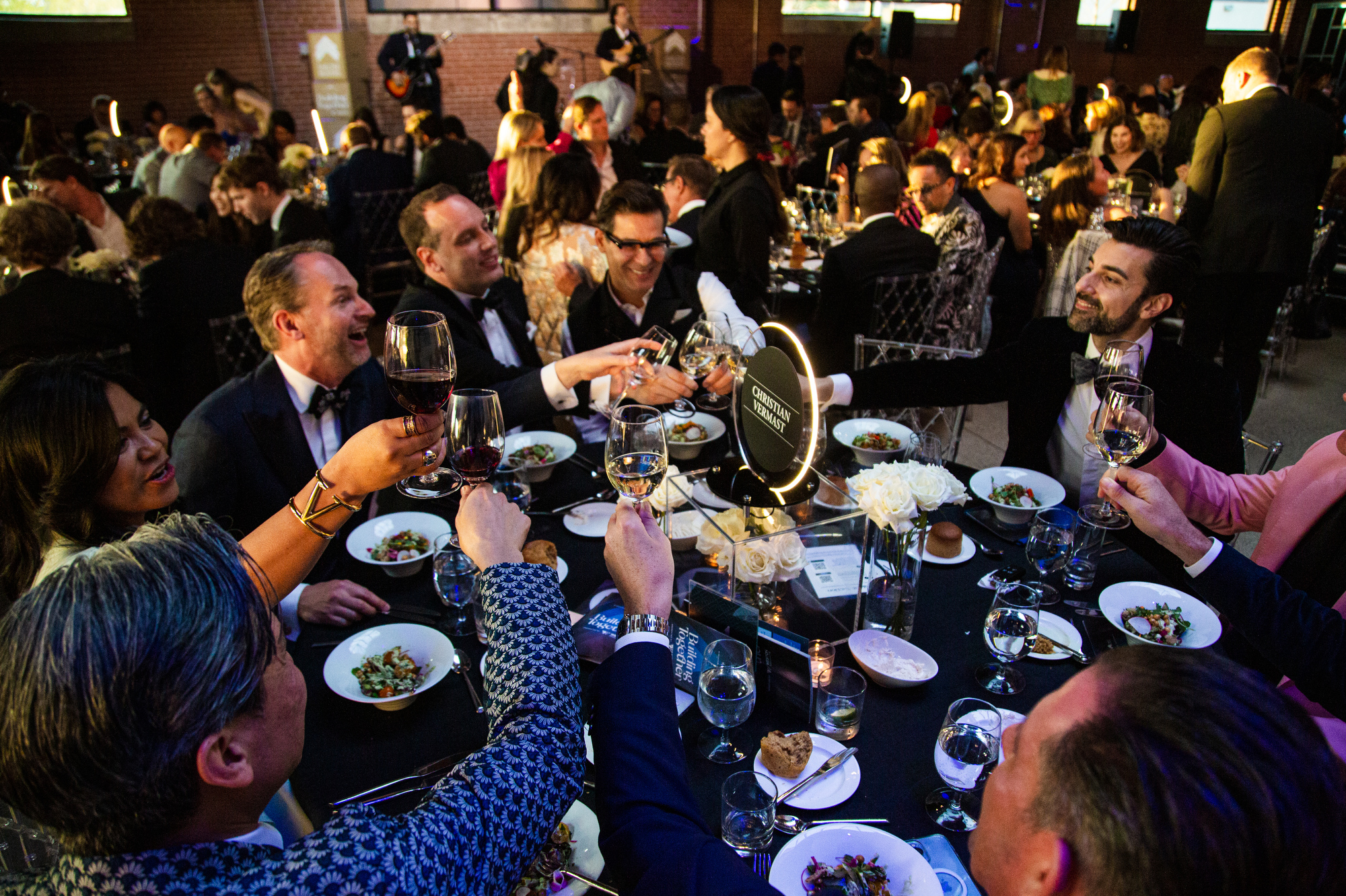 Led by Greater Toronto Chapter Director Jess Galbraith, and Development Lead, Dave Keystone, the SMGT team pulled off an elegant evening of inspired storytelling and engaging fundraising. At one of Toronto's finest venues, The Symes, guests were treated to an artisanal four-course dinner by Toben Food By Design, wonderful entertainment by Tie The Knot Music, Brigit Fiddle, the Spontaneous Prose Store, and PhotoboothTO, and enjoyed exciting live and silent auctions.
As a volunteer-based charity, it was important to take time during the event to spotlight some of the most impactful volunteers at the organization for their dedication. Jess, along with, Jessica Nghiem (SMGT Operations Manager) and Ngaire Rasmussen (SMGT Volunteer Services Manager) awarded and celebrated the following volunteers with service awards: 
Sahro Addow, Mover

Cassandra Cherniak, Lead Mover Supervisor & Peel Move Coordinator

Lianne Friesen, Move Coordinator & Lead Mover
The theme of 'Building Together' truly existed outside the confines of an idea (see sponsors below). With 310 seats filled, Weston Wood Solutions' Presenting Sponsorship, 8 Advocate Table Sponsors, 17 Table Sponsors, 21 Event Partners, and 20+ volunteers pulling the evening together, this was genuinely a community event! Not to mention, guests leaving with generously donated delicious treats by Craig's Cookies and Kandy Krazed!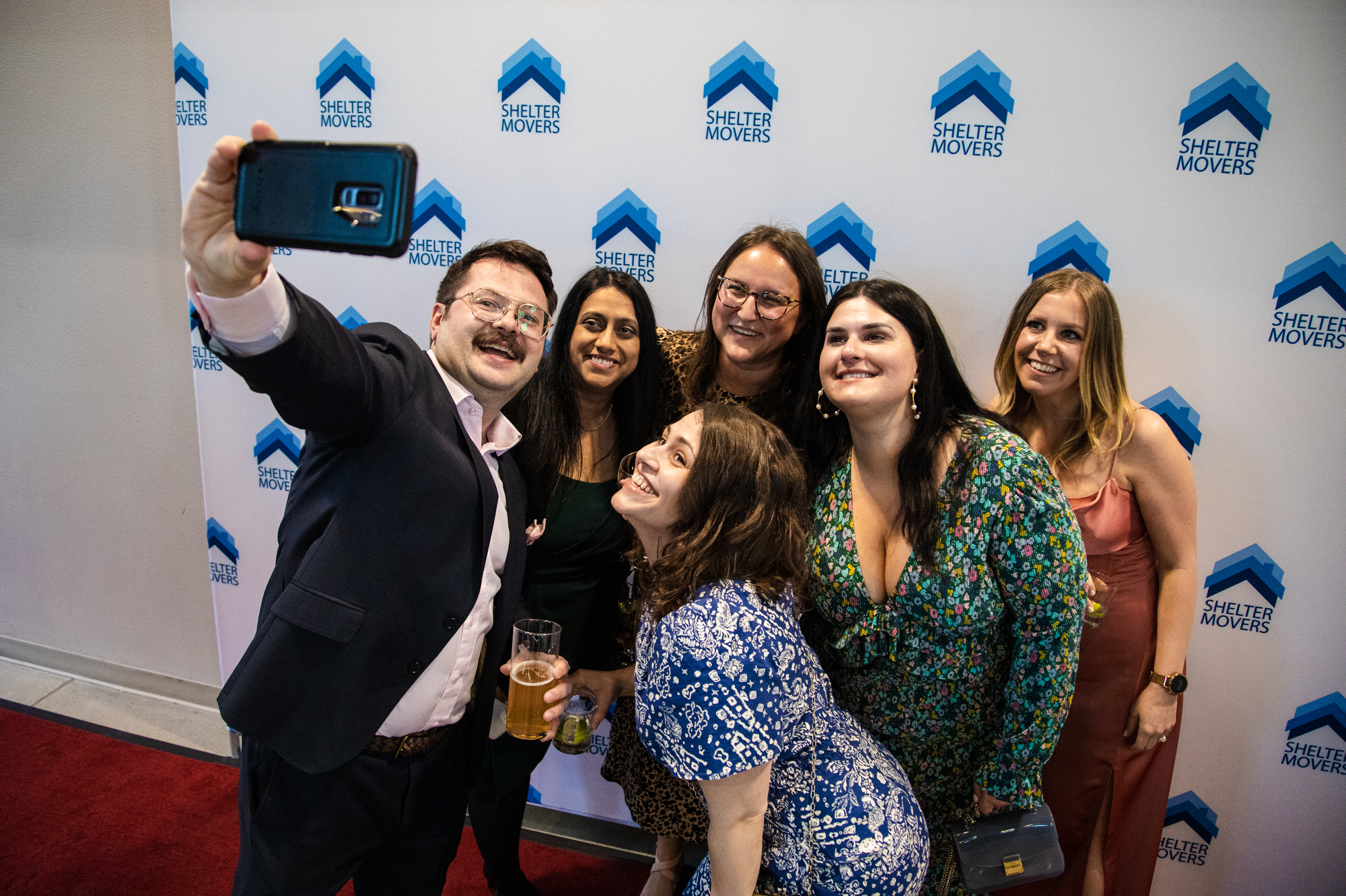 The Shelter Movers Greater Toronto team is humbled by the support. The funds raised will go directly to helping individuals and families across Greater Toronto transition to safe spaces. Following the gala, the next day, Denyse and Don Green (Co-Founder of Roots Canada) made a generous three-year commitment to SMGT. But the work doesn't stop there.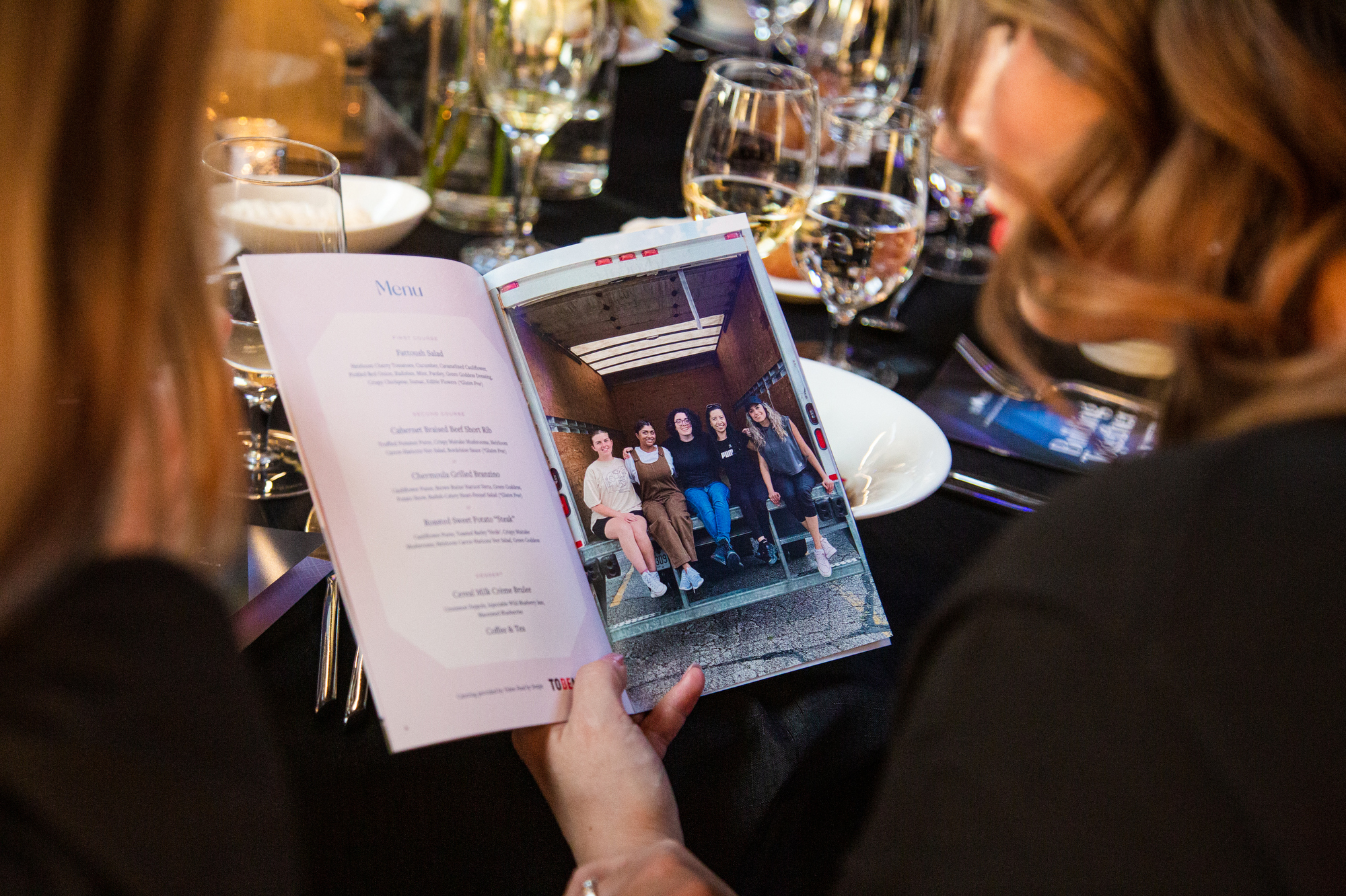 On the ground, SMGT moved 37 families in April. 25% of which were medium or high-risk moves, which is substantially more than usual. Medium and High-Risk moves are generally more challenging to complete due to the faster turnaround and quickly changing circumstances for our clients, so coordinating can be difficult. So, here we are. Critical funds raised, but as Anna Maria said, "still an ever pressing need to do more." With 160,000 cases of domestic abuse reported in Canada in 2020, and the alarming fact that a woman or girl is killed every two days at the hands of her abuser, we have a responsibility to continue to rally support.
Our internal cost to provide a move for our clients is $250. With the incredible community support received at the gala, the SMGT team will be able to help transition 1544 individuals and families in our community to lives free of abuse and gender-based violence. An incredible impact we can all be proud of. Thank you to everyone who took part, and thank you to the people we will see next year! And in the meantime, SMGT has lots of exciting events coming up, so please follow @ShelterMoversGT on Instagram or Facebook to keep up-to-date on what's happening!
Special Thanks again to our event Sponsors, Donors, and Partners!
ADVOCATE TABLE SPONSORS
TABLE SPONSORS
MOVER SPONSORS
EVENT PARTNERS