Moving can be incredibly stressful. Having to pack up your life into boxes and start somewhere new usually takes a lot of time and planning. However, survivors fleeing abusive situations often need to leave in a hurry. In many cases, this means packing only what they can carry.
Sometimes, they don't have a new home to go to and enter the shelter system. Often these shelters have limited space, so those coming in can't bring many personal effects.
Our mission at Shelter Movers is to help survivors remove the barriers that make leaving an impossible choice. We want to give them the opportunity to start fresh, with everything they want in their lives, including their personal belongings.
Thanks to partnerships like BigSteelBox, we can do that.
BigSteelBox & Shelter Movers
BigSteelBox is a value-driven organization that is here to do good. What started as a family-owned business in 1999 and has grown to 30 locations in British Columbia, Alberta, Saskatchewan, Manitoba, and Ontario. They offer long-distance moves, local moves, and portable storage. They also sell modified shipping containers for uses like mobile offices and heated storage.
Along with their moving and storage services, BigSteelBox has a community-focused approach in each city they serve. Their values focus on family, caring for people, doing good, continuous improvement, and fun.
One of our company values is 'We are here to do good'. We feel it's our responsibility to leverage our resources to help others wherever we can. So, when we were given the opportunity to provide Shelter Movers with storage to support the important work they're doing for women and children fleeing abusive homes, we didn't hesitate to partner with them.

– Brian Hawkins, Director of Operations at BigSteelBox
When it came to the partnership with Shelter Movers, it just made sense. Our roles are centred around the same thing – moving and storing. The needs of our clients and the services we provide align perfectly with the services BigSteelBox offers.
BigSteelBox in the Community
BigSteelBox has an internal program called "BoxesForGood". It's a set of guidelines that allows them to donate the use of containers to charities and groups in need. It's actively promoted through each store and across the organization as a whole.
Often, it's the store managers in each location who go out and meet charities in the city. They connect with them, find out if there is a need, and they'll make the partnership happen.
Because giving back to the community is part of our values and culture, it's very easy for us to say 'yes' to organizations like Shelter Movers who are making a real difference in people's lives.

– Bob Anderson, Director of Marketing at BigSteelBox
Much of BigSteelBox's community involvement happens on the local level. While their support of Shelter Movers first started in Ottawa, we've already partnered with them in three of our locations, Ottawa, Vancouver, and Waterloo.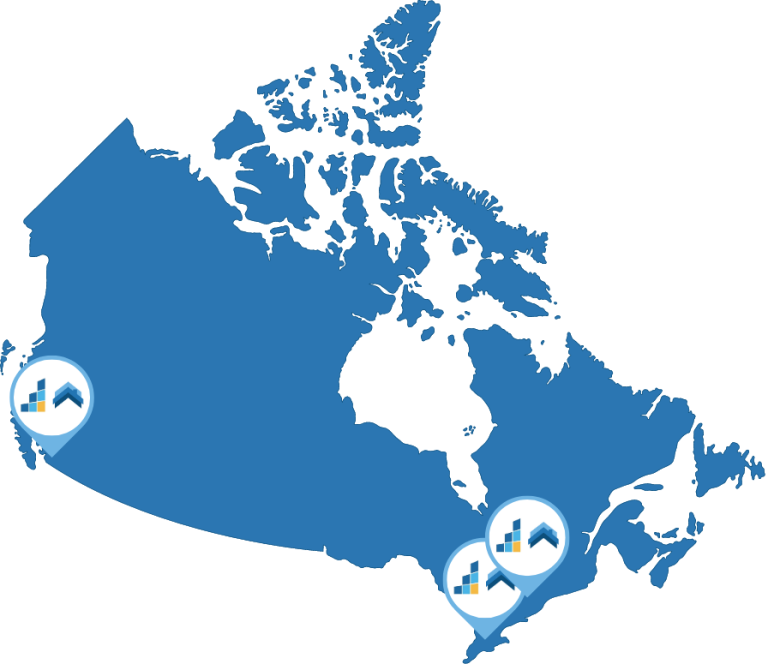 Shelter Movers Ottawa's Operations Manager, Sam, reached out to BigSteelBox online. After connecting with the team, it was a really simple decision. BigSteelBox was relatively new in Ottawa, having just opened that location in February 2020.
They were just getting their feet on the ground in Ottawa when COVID hit, so they hadn't done much work with local charities. After learning about the stark increase in demand for our service since the pandemic began, they were more than happy to help.
We're very happy to be able to donate moving and storage services to Shelter Movers.

– Brian Hawkins, Director of Operations at BigSteelBox.
Thanks to the support of partners like BigSteelBox, Shelter Movers is able to have the secure storage available to serve our clients. It allows a space for our clients to store their belongings safely while they find their new home. It's partnerships like these that allow survivors to leave abusive situations on their terms, with their belongings, with dignity and respect.