Lanark County Interval House and Community Support (LCIH) was founded in 1978 after a Canada Works study found that women in Lanark County needed help to leave abusive partners. Members of the community banded together to build a space where survivors of abuse could find refuge. Since opening its doors in May of 1979, the organization has become a pillar of its community.
Thanks to donor support (and As Good As New, a second-hand clothing boutique created to provide additional funding) LCIH has expanded over the years to serve an increasing number of survivors.
In 2007, Erin Lee stepped up to fill the role of Executive Director and has been leading the agency ever since.
"As an advocate, I had been doing anti-violence work in Ottawa for 15 years at Interval House Ottawa and wanted to pursue working for a rural agency and alter my leadership to Executive Director. Anti-violence work is my life career and moving on to grow further was a great opportunity," Erin says.
LCIH sparks conversation and action around anti-violence in their community. They host events such as the annual Violet Femmes fundraiser gala and create campaigns such as See It. Name It. Change It. that provide education about violence prevention. With a trauma-informed approach at the centre of their work, the team members at LCIH make an immeasurable difference.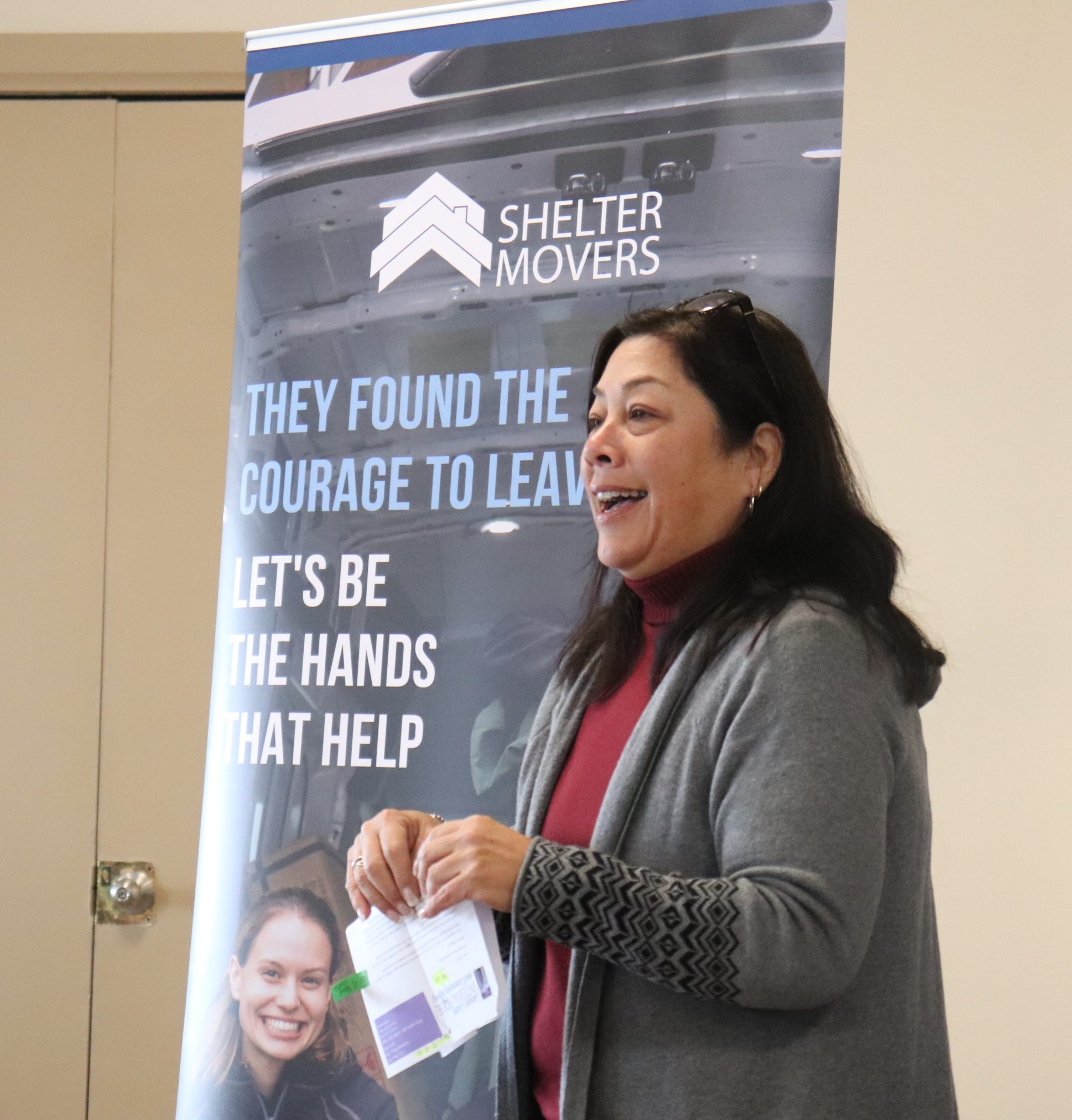 "Working at LCIH has been rewarding and successful thus far. Having and maintaining an incredible team and growing the work of the agency has been a journey that continues to evolve."
Shelter Movers Ottawa is proud to partner with LCIH as we expand our free moving and storage services to survivors in Lanark County.
On November 17th, Shelter Movers Ottawa had the pleasure of co-hosting our rural launch event, SoupShare, alongside LCIH. Held at the Carleton Place Canoe Club, members of the community came out to say hi and learn about what we do. They also got the chance to sample some very tasty soups provided by local restaurants competing for the panel of notable judges (including the mayors of Carleton Place, Perth, and Smiths Falls!).
It was a successful day, with The Station Country Kitchen & Eatery being crowned first place by the judges, and Smith & Barrel winning Community's Choice. The remaining meals were packed up and delivered to LCIH to be preserved and served to survivors over the winter months.
Shelter Movers Ottawa is grateful to have been welcomed so warmly into Lanark County by Erin, her team, and the community, and we look forward to working together to address gender-based violence.
"My hope is a solid partnership that supports many families living in rural communities move on to a safer life free of violence. It is my further hope that the program demonstrates need, results, and support toward the future."
Visit lcih.org to learn more about Lanark County Interval House and Community Support and how you can help support their mission.