Earlier this month, we spoke with Renée Charron, Expansion Specialist for Shelter Movers Greater Moncton Area (SMGM). We learned more about the services the organization provides, her current role, why the Greater Moncton area was selected as the location for Shelter Movers' newest expansion and how individuals in the community can get involved. Our conversation is below.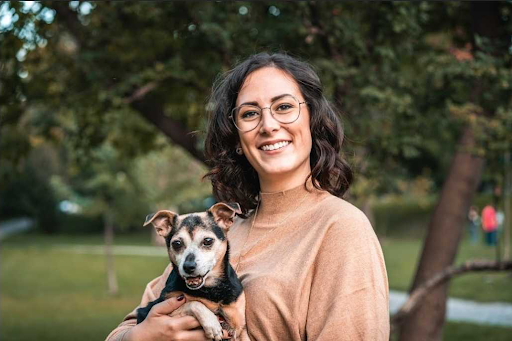 Prefer to consume information via audio and video? Renée Charron had the opportunity to speak with Honourable Ginette Petitpas Taylor in May 2022 on Facebook Live about the expansion of SM to GM. Many key points below are captured in the Facebook Live video.
What is Shelter Movers (SM)? What services do they provide?
Shelter Movers is a very unique organization that provides moving and storage services to people fleeing abuse. We are filling a critical gap in the social safety net and helping survivors on every step of their journey. By mobilizing teams of volunteers and coordinating with local partners, we remove financial, emotional and security barriers to families as they transition to a life free of abuse.
How did you learn about Shelter Movers? Why did you decide to join?
I first heard about Shelter Movers through a friend back in 2017 as it first began expanding to the Ottawa area. During my studies in social work at the University of Ottawa, I became very passionate about gender-based violence and its many intricacies. In 2017, I began volunteering for Shelter Movers as Move Coordinator, Lead Mover, and Intake Coordinator in Ottawa. During this time, I had the opportunity to connect directly with Shelter Movers' clients and volunteers, which gave me a greater understanding of the pressing demand for this service. In December 2020, I began working directly with the Shelter Movers' Executive Team, where I gained a deeper appreciation of the organization's inimitable impact. I left the public service, where I had been working since 2013, the following year to commit myself full-time to the organization, where I began the expansion project to serve survivors in the Greater Moncton Area. In March 2022, I moved to Moncton with my senior dog, Romeo, to oversee this expansion.
Prior to joining Shelter Movers, my career was in the Federal Public service. I first fulfilled strategic advisory roles alongside various Assistant Deputy Ministers before working in trade development for creative industries. I have a bachelor's in French Literature and Social Work from the University of Ottawa.
What is your role at Shelter Movers?
As a volunteer, my roles at Shelter Movers included Move Coordinator, Intake Coordinator and Mover/Driver. I think Move Coordinator was my favourite of the three because I got to connect directly with the clients and the volunteers. Coordinating the move felt like a fun puzzle and I enjoyed being the contact person for all the moving pieces, like the truck rental company and security guards. Now, I am the Expansion Specialist overseeing the expansion of Shelter Movers' seventh chapter in the Greater Moncton Area.
You played a critical role in launching the Greater Moncton (GM) chapter. Why was GM chosen to be the next location for SM?
The expansion to Greater Moncton first began when Honourable Ginette Petitpas Taylor reached out to us and said "we need you here in Moncton-Riverview-Dieppe". That's when we began doing our research, partnered with the YWCA Moncton and saw the pressing need for a unique service like that of Shelter Movers in the region. The need for our services here is extremely high: over a third of people experiencing homelessness in Moncton are due to family conflict and spousal abuse and New Brunswick has the highest rate of murder-suicide in the country. As we prepare for our launch serving survivors in Greater Moncton, it is evident that we have the opportunity to make a huge and lasting impact in the community.
What can individuals do if interested in supporting SM, GM specifically?
There are so many ways to get involved with Shelter Movers Greater Moncton. As a volunteer-powered organization, a big need that we have is of course volunteers. Beyond movers that help the client relocate to a safe environment, we also need people in the background to ensure that everything runs smoothly. If anyone is interested in volunteering, I encourage them to reach out to VolunteerMoncton@ShelterMovers.com just to schedule a chat. Let's discuss what you enjoy doing, what you're good at doing, and how you could do it to save a family fleeing abuse. I believe it's important that our team of volunteers reflects the community that we serve, so individuals of all skills and backgrounds are encouraged to reach out. As a registered charity, we also accept donations directly on our website. Though our service is free to our clients, Shelter Movers' internal cost to move one family and store their belongings is approximately $200, so every dollar goes a long way! Individuals can also help spread the word about SM by following our SMGM Facebook page, liking and sharing its content.
For those leaving abuse, how should they get in contact with SM?
Shelter Movers Greater Moncton is not yet fully operational. As we continue to raise funds and recruit volunteers, we hope to launch in Fall 2022. After that, clients will be referred to us through our community partners, such as the YWCA Moncton, Crossroads for Women and Harvest House Atlantic. In an emergency situation, please call 911.