Since its inception in July of 2019, the Nova Scotia chapter has reached numerous milestones, many of which are thanks to the current Operations Manager, Brooklyn Pinheiro. Brooklyn started the chapter having never been to the province before. She worked tirelessly to build relationships, spread the word, and serve clients in Halifax. Since launching, Shelter Movers Nova Scotia has completed over 350 moves, recruited over 270 volunteers and successfully extended its services into two separate rural communities.
Many Nova Scotian volunteers have had the opportunity to get to know Brooklyn, as she is actively involved with the process of serving survivors in our province. When she is not overseeing a team of administrative volunteers and connecting with referral agencies, Brooklyn can be found maneuvering large pieces of furniture into tight storage units, lifting heavy boxes, and driving a 10 foot long moving truck.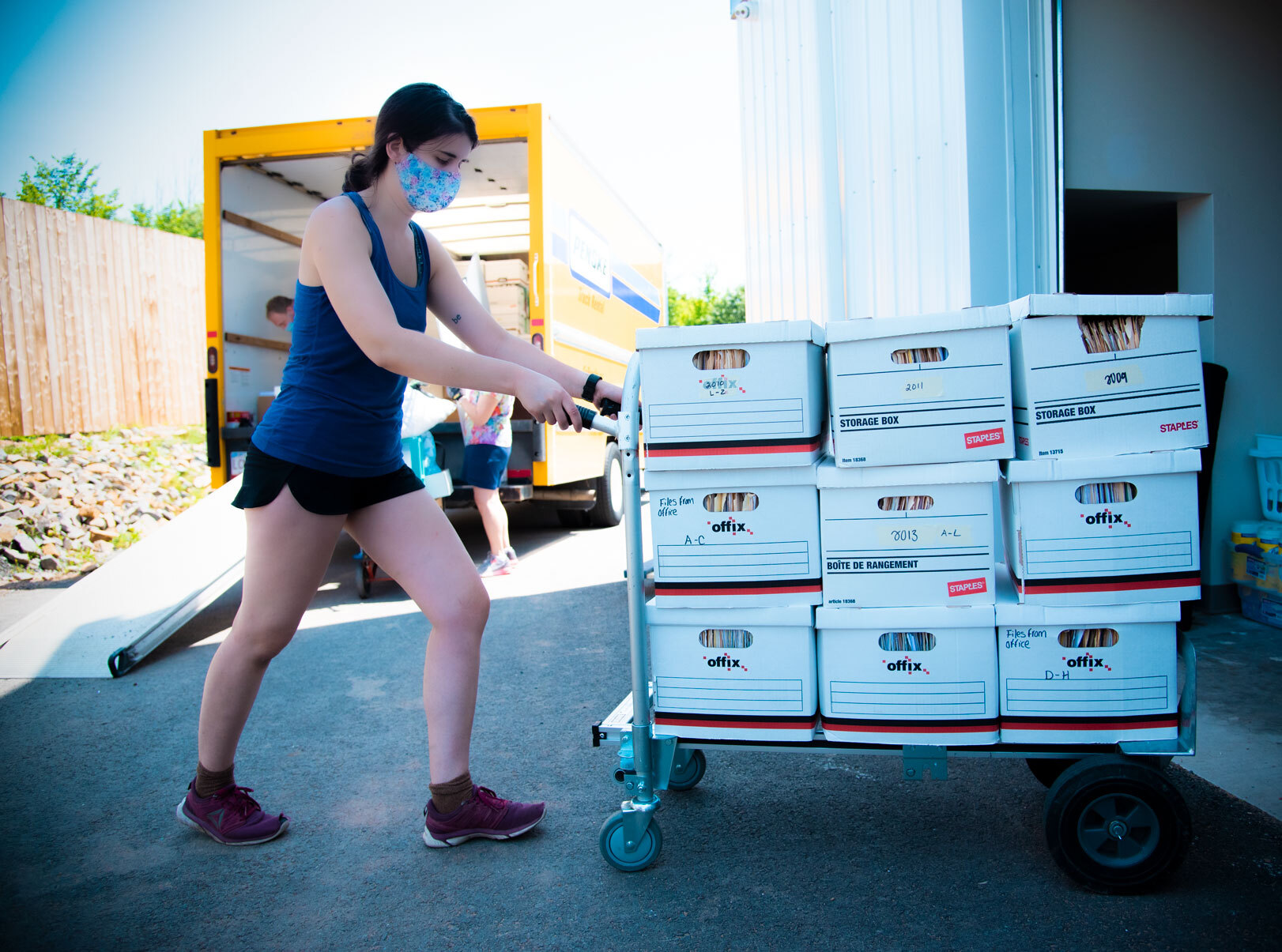 As we celebrate Brooklyn in all that she has accomplished while in her role as Operations Manager, we also welcome Meghan Lawrence to the position.
After graduating from Saint Mary's University with an Honours in Criminology and the intent to pursue law school, Meghan soon realized that it was not the path for her. She spent the majority of her professional career thus far working in the court system and found herself increasingly frustrated with the way Canada's justice system functioned.
Issues pertaining to gender-based violence hold a very special place in her heart, which is why after learning about the launch of the Nova Scotia chapter in a newspaper article, Meghan researched the organization and its mission, finding that it was a perfect fit for her.
Shelter Movers Nova Scotia has been fortunate to have Meghan as part of the volunteer team from the very beginning. She has held various positions including a mover, the first ever Intake Coordinator, Move Coordinator and Intake Coordinator Supervisor. Today, we happily welcome Meghan into the role of Operations Manager!
Applying to be part of Shelter Movers Nova Scotia's leadership team was a no-brainer for Meghan. She jumped on the opportunity to make an even bigger impact in the lives of individuals facing gender-based violence. 
Please join Shelter Movers Nova Scotia in wishing Brooklyn the best of luck on her future endeavours and welcoming Meghan into the role. We look forward to continuing to get to know her and the opportunity to work alongside her!