As with any new chapter, acquiring the necessary capital to launch takes time and effort. COVID-19 presented new challenges, but also new opportunities for Shelter Movers Waterloo Region. With heavy quarantine restrictions in place, it's been pretty difficult and often unsafe for many of us to travel. This is how the idea of holding an online fundraiser to virtually voyage the country came to fruition. We figured if people couldn't travel physically, why not virtually?


The Cross-Canada Challenge
The premise of the Cross-Canada Challenge is simple; the main goal is to journey across Canada, all the way from the west coast to the east, and to visit the locations of each Shelter Movers Chapter along the way. The way we move forward is through participants sending in the kilometres they have travelled in a week, all of which is counted toward our total distance. Participants can earn kilometres by doing any activity – from walking, to fishing, and even knitting! We have an activity-to-distance conversion chart set up to help participants easily convert the time they spend on any activity to a distance.
Another cool feature of the challenge is the use of google maps to get pictures of the exact locations we are located in the country!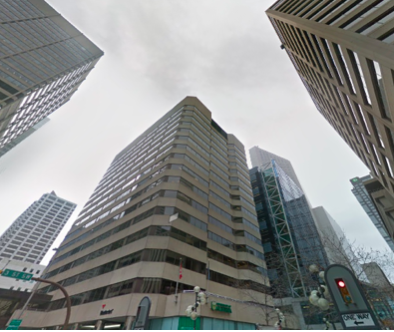 Participants are encouraged to set up their own fundraising page where they can connect with their friends, family, and peers to spread the word about Shelter Movers and to raise money. The person who fundraises the most money by the end of the Challenge will win a $100 gift card to the Hudson's Bay Company, generously donated by Strigberger Brown Armstrong LLP.
Participant engagement is an important part of any fundraiser, which is why we try and celebrate the milestones we accomplish through the Challenge. So far, we have reached our first milestone by crossing British Columbia, and Shelter Movers Vancouver, to reach Calgary, Alberta! We've had a lot of enthusiasm and eagerness from participants, which has allowed us to travel a significant distance is a short period of time. While we still have a long way to go, we are so proud of our participants and the time and effort they have dedicated!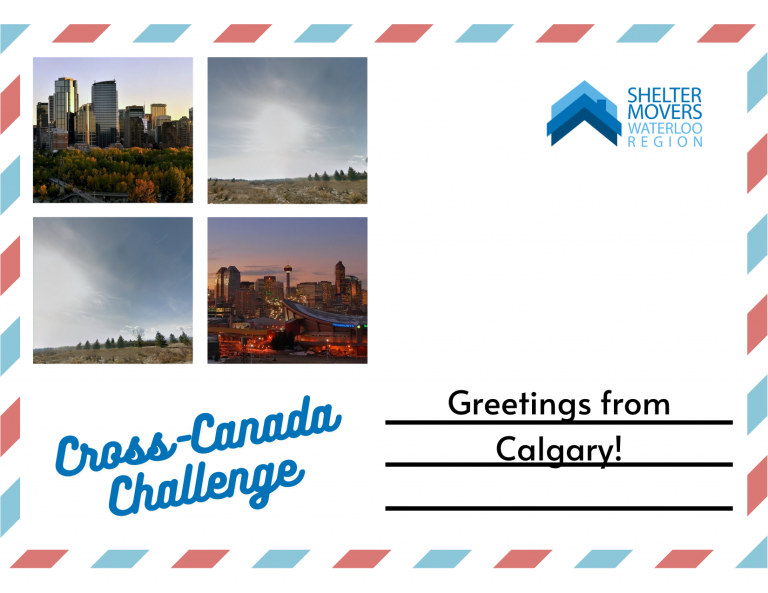 For anyone considering joining the Challenge – please do so! It's a fun and creative way to get active and to enjoy your hobbies while contributing to a great cause. Even if you do not want to participate, you can still help out through spreading the word about Shelter Movers and the Cross-Canada Challenge to your networks.
To sign up, learn more, or to find ways you can help, please visit our registration page.